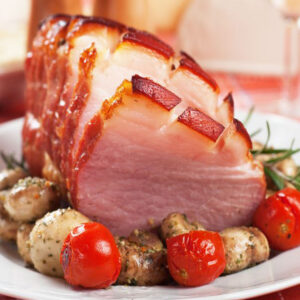 Smooth Sailing Rum Glazed Ham
Makes about 8 servings
1 (7- to 8-pound) (shank end) fully cooked cured ham
1/3 cup pure cane syrup or Karo Syrup
1/3 cup Smooth Sailing Rum
1/4 cup (firmly packed) light brown sugar
1 teaspoon freshly ground black pepper
2 tablespoons fresh lemon juice
Preheat the oven to 350 degrees.
If the ham comes with the skin still attached, remove most of it with a sharp knife, leaving a layer of fat and a collar of skin around the end of the shank bone. Trim the fat, leaving a layer about one-half-inch thick. Score the fat into diamonds.
Bake the ham on a rack in a roasting pan for one hour. Combine the syrup, sugar, Smooth Sailing Rum, pepper and lemon juice in a small mixing bowl. Whisk to blend well. Spoon the glaze evenly over the ham. Return the ham to the oven and bake for 30 to 35 minutes, or until the glaze is brown and bubbly.
Remove the ham from the oven and let rest for about 15 minutes before slicing to serve. Use any leftovers to make sandwiches the next day. The bone is ideal for making soups.
---
Smooth Sailing Rum as a marinade for Salmon. Your taste buds will thank you.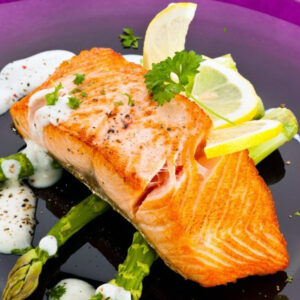 ---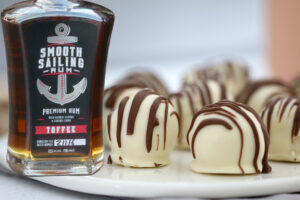 Smooth Sailing Rum Cheesecake Balls
Rich, creamy and oh-so delicious! These no-bake Smooth Sailing Rum Cheesecake Balls are the perfect gift for family or friends, or just a great holiday treat. Serves: 20
11 oz package of Nabisco Nilla wafers
8 oz Cream Cheese, softened
2 oz Smooth Sailing Rum
8 oz Chocolate, for dipping
8 oz White Chocolate, for dipping
1 oz Caramel Bits, for drizzling
2 Oreo cookies (optional)
1) Crush wafers in food processor until they resemble fine crumbs.
2) Add Cream Cheese and Smooth Sailing Rum into food processor and mix well.
Option: Make half of the balls dark brown in color by removing half of mixture and add the 2 Oreo's (minus the cream filling) into the food processor and mix well.
3) Place mixture into the fridge for 40 minutes to harden.
4) Roll into 1 inch balls and then place balls onto baking paper lined tray and return to the fridge for 20 minutes.
5) Place one type of chocolate at a time into a bowl, heat in a microwave at 50% power for 2-3 minutes stirring every 30 seconds.
6) Place the balls into the bowl of melted chocolate (in batches) and use 2 teaspoons to roll the balls around until they are completely covered.
8) Drizzle with melted Caramel if desired.
---
Smooth Sailing Rum Soaked French Toast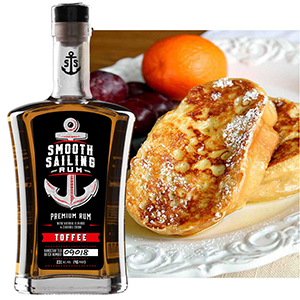 2 oz Smooth Sailing Rum
½ cup half & half
¼ cup Smooth Sailing Rum
3 large eggs, 2 tbsp sugar
1 tbsp vanilla
1 tsp cinnamon
⅛ tsp nutmeg
pinch of salt
6-8 slices of french bread slightly stale and cut thick.