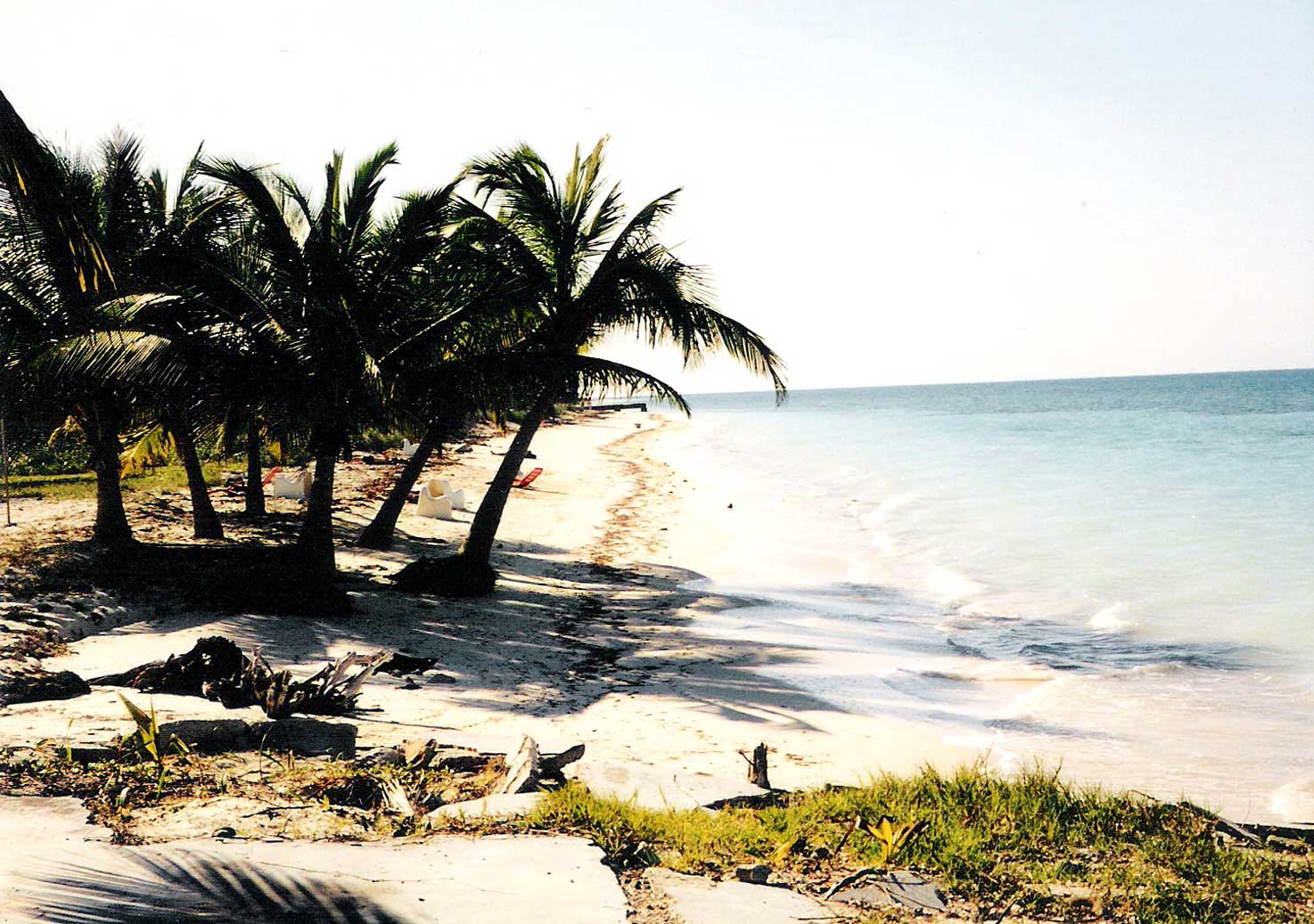 In 1999, the Naegeli family sailed away from deadlines and the daily grind, seeking a simpler existence and a better way to raise a family. From 1999-2001, Curt, his wife, Nancy, and their two daughters, Sarah and Amy, cruised the high seas in their 27-foot sailboat, Voyager. Their cruise included a visit to the Cuban islands.
Marina Hemingway
Our first stop in Cuba was Marina Hemingway, and upon entering a port, the Guarda Frontera boarded our vessel. Many cruisers have a problem with the long and intrusive entry and exit process at every port in Cuba and head to a different country. I treated it as a challenge, an obstacle to overcome.
Bahia Honda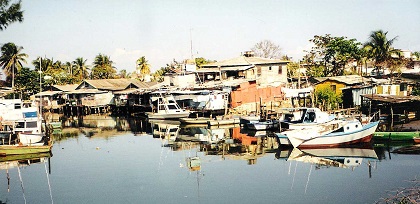 After leaving Marina Hemingway, we anchored at Bahia Honda, where we felt most unwelcome. After finishing the 3-hour clearing-in process we were told not to inflate the dinghy, and we were restricted to Voyager. The next morning, my wife, Nancy, inflated the dinghy, and I went to shore to "negotiate" with the Guarda Frontera. Packed with my charts, guidebooks, and my cheat sheet of 75 much-needed Spanish words, I negotiated for almost two hours.
I told them that I needed food, and reluctantly, they allowed me to go into town to provision. I told them I needed a beach for the girls to run, and after much arguing and grunting, the Guarda picked out a beach we could use and said I could take the kids into town. Nancy also had permission to take the kids into town, but not both of us. One of us had to stay with the boat. I argued until I was blue in the face about this point but to no avail.
I tried to make the negotiation last as long as the clearing-in process, but I finally ran out of things to gripe about. The Guarda seemed relieved to see me head back to my boat.
In the anchorage, Voyager's crew was the only one with permission to go inland. Tranquillia radioed to the Guarda day and night for water to no avail. On one of my trips to the mainland, I hauled water for them.
Cayo Paraiso
An official approached me one day after one of my trips to the mainland and told me I didn't have permission to come ashore. We sailed for Cayo Paraiso the next day. This island is the former home of author Ernest Hemingway and a base for anti-submarine activities during World War II. Cayo Paraiso is only half the island it was back then, literally, as half the island washed out to sea during a hurricane several years back.
Exploration of this cay by Voyager's crew was extensive. Many trails wind through its interior, and a beachcomber's paradise lines its windward shore. Our daughters Sarah and Amy got a pet here, Hermy, a hermit crab. I got a lot of fish and lobster here, as well as vegetables and rum from the Cuban fishermen.
Cayo Levisa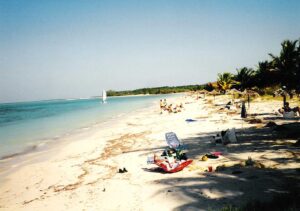 Cayo Levisa was a short (9 mile) sail away. This resort island has one of the best beaches in Cuba. We spent almost a week here and met many interesting Europeans who were vacationing on the island.
Puerto Esperanza
We checked in at Puerto Esperanza next. The small town was home to so many nice and helpful people. It's the kind of place I'd like to raise my children. After the first day, I announced to the family, "I say we stay here for the rest of our time in Cuba," and everyone agreed. We spent the next 4 weeks there.
Experience the Smooth Sailing Lifestyle.
ABOUT: Smooth Sailing Rum is a premium, toffee-flavored party spirit that is perfect for sipping and mixing. Meticulously crafted in small batches, Smooth Sailing Rum is distilled without the harsh bite of alcohol or a sharp aftertaste. Smooth Sailing Rum is available at Festival Foods stores, Woodman's Markets, and other fine stores in Wisconsin. Ask for it.